Summer is here and we all know what that means- BINGE WATCH TV TIME!!!
Our favorite shows have taken a break, leaving us with tons of time to check out some shows we may have missed over the years. There is nothing I enjoy more than spending a hot, beautiful Saturday afternoon, trapped inside with the windows open binge watching a show I missed. So I
'
ve decided to share my favorite shows to BINGE watch to help our lovely Swagger followers find a show worth mainlining they haven't seen yet. So brace yourself, my friends. Here is my TOP TEN LIST of TV SHOWS to binge watch over the summer.
1.

Breaking Bad
(Available on Netflix)
I spent the summer of 2011 watching the first three seasons of this show. I must admit, it was a slow start, but once I reached the end of Season 1, I was hooked. I spent the next few weeks blowing through Seasons 2 and 3, in enough time to enjoy the broadcast premiere of Season 4. If you
'
re looking to spend the summer with a sick chemistry teacher-turned-meth dealer, this show is for you.
2.

Game of Thrones
(Available on HBOGo)
If you haven
'
t tuned into this yet, NOW is the time. Each season only gets better. I spent the summer of 2012 watching Season 1 and 2. I was hooked like a dead fish on a f
ishing pole. If you don
'
t watch TV, spend the summer binge reading the books. Both are superb, and I highly recommend doing both. Nothing beats the mix of fantasy, war, deception, and deceit, all for an Iron Throne.
3.

House of Cards
(Available on Netflix)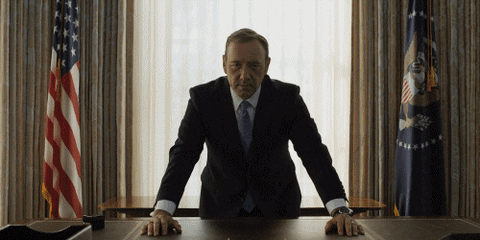 So Netflix decided to step up its offering in the streaming world by developing its own content for us to watch. Let me tell you, they knocked it out of the ballpark with House of Cards. They gathered a well-written script, a great cast, and awesome crew to churn out one of the best web series ever to hit my screen. After West Wing, I thought I would never be interested in another political drama, but boy, I was wrong. If the dark, deceitful, cunning world of politics interests you. check out this Netflix Original Series.
4.

Orange is the New Black
(Available on Netflix)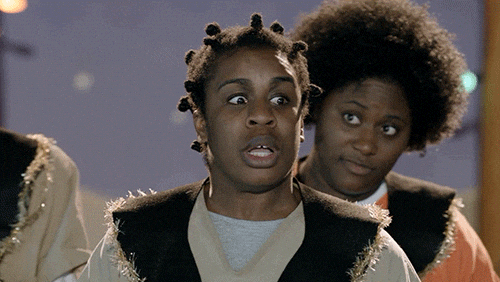 When House of Cards debuted, Netflix set a high bar, and I didn
'
t know what to expect with Orange is the New Black. I mean Jason Biggs was in the promo, and I
'
m not sure he has ever been a part of a TV show or movie I
"
really
"
liked. Well, my fears were misguided, and once I started watching I couldn
'
t stop. It
'
s like HBO
'
s OZ, but with women- and funny. Honestly, I didn
'
t think women
'
s prison could be so funny, yet somehow Jenji Kohan (creator of Weeds) managed just that. So watch as an upper-middle class, blonde haired woman somehow finds herself dealing with life in a women's prison.
5.

The Mindy Project
(Available on Hulu)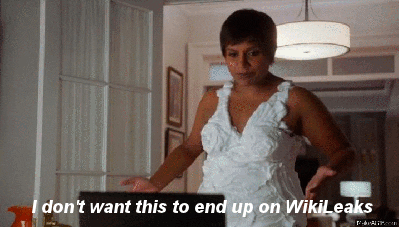 I honestly didn
'
t know what to expect when my friend started watching this show/ After trying to avoid it, I somehow got sucked in and I fell in love. Believe it or not, watching a woman in her early 30s stumble through her career, friends, and love life can be entertaining and funny, especially when voiced by the ever-self-effacing Mindy Kaling. So catch up on the happenings of Dr. Mindy Lahiri in Seasons 1 and 2 of Mindy Project, I promise you won
'
t be disappointed.
6.

Mad Men
(Available on Netflix)

Advertising never looked so sexy or seemed so interesting. Like Breaking Bad, I struggled with the first few episodes of this series. Then Don Draper (played by Jon Hamm) wooed me with his charisma, and I
'
ve been hooked since. So if you
'
re curious about the wonderful world of advertising circa 1960, check out this dynamic show.
7.

Always Sunny in Philadelphia
(Available on Netflix)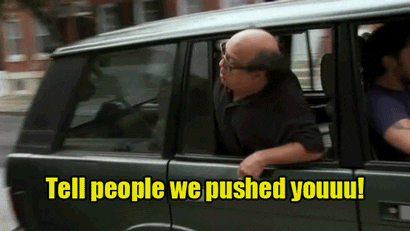 I must admit, I
'
m a little biased when it comes to this show. Its back drop is Philadelphia (hence the name) which I
'
m partial to because I lived there. Hometown loyalty aside, it
'
s a funny show that dives into lives of five less-than-perfect gents who run a crappy Irish Bar in South Philadelphia. The fact they are trying to run an Irish Bar in South Philly is funny enough. Check it out.
8.

Arrested Development
(Available on Netflix)
I missed the Arrested Development Train. After listening to all my friends quote after quote just about every line from the series, I decided to get with the times and check it out. Honestly, I never laughed so hard in my life at a TV comedy. I would watch an episode over and over again and laugh as if it was the first time I saw it. So if you
'
re looking to get away from all the drama, check out this hilarious show. Trust me, you don
'
t want to be the one at the party that doesn
'
t get all the Arrested Development jokes.
9.

Walking Dead
(Available on Netflix)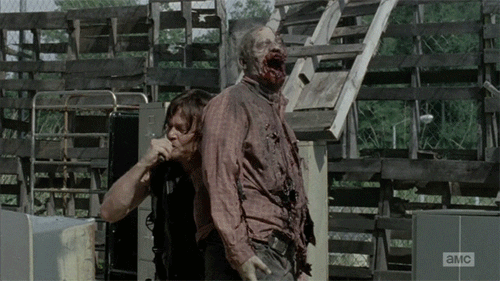 ZOMBIES!!! The ZOMBIE Apocalypse is reason enough for you to BINGE WATCH this show.
Despite not being completely satisfied with the ending, I
'
ve come to the believe that EVERYONE MUST WATCH Lost. If you
'
re looking for something that can keep your brain stimulated over the summer, THIS IS THE SHOW FOR YOU!!!! It
'
s been 4 years and I
'
m still trying to put all the pieces together. (If you have it all figured out please comment below and clue me in...) The writers take religion and mix it with philosophy as they try to explain the series of events that take place after a plane crash.
Seriously, take the month of July and dedicate it to LOST.
Will you be watching any of these shows this summer? What's on your binge watch to-do list? Comment below and let us know what we should be queueing up!